My Healing Mentors
Support for Chronic Pain & Disease
YOU CAN HEAL
Are you or someone you love living with chronic pain or disease? In the U.S. alone, 6 in 10 people are. Chronic health issues are often misdiagnosed & mismanaged, so we're on a mission. We strive to present foundational & cutting edge resources for healing chronic pain & healing disease. You CAN feel better! It all starts with one simple thought…"If you think you can, you can!" Our goal is to help you build increasing belief & provide tools that empower you to take charge of your personal pathway to health.
HELP & SUPPORT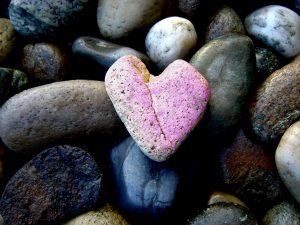 Filtering through the infinite resources on the Internet is time-consuming and overwhelming! It's easy to miss out on something of value to your own healing journey, finding those "missing links" so to speak. We're passionate about supporting you by sending tips & tools in the form of brief videos from top professionals in mind-body health and wellness fields. My Healing Mentors offers FREE healing videos in a self-guided program to optimize health.
HERE'S HOW IT WORKS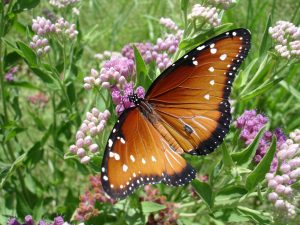 On selected mornings we'll send a 3 minute video message designed to help you start your day with a boost of inspiration. You might hear an uplifting story, a cutting edge healing option, a helpful strategy, a way to alleviate stress, a simple call to action, some words of wisdom, or maybe an idea that causes a shift in your pain, thoughts or approach to your day. Stay open to what resonates with you. One small positive shift leads to another and another. With each passing day healing is taking place.
Are You a Health Care Practitioner or Provider?
Share the Gift of Healing Videos with Your Patients & Clients!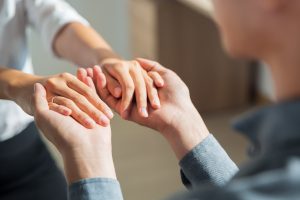 Our My Healing Mentors (MHM) three minute video program is a wonderful educational resource to share with your clients. Alongside the healing work you're doing to support them, they can implement lifestyle changes that will keep them moving toward optimal health. All MHM videos are brief and packed with information, wellness tips and tools to inspire and empower your clients to take charge of their health. Video tips that resonate can give their healing a boost…and best of all, it's free to subscribe!
Sincere Appreciation and Gratitude for…

Tracy Harrison, the founder of

The School of Applied Functional Medicine (SAFM)

.

Tracy

is an exceptional leader, educator & mentor.

The quality, depth and specialized knowledge I gained from my SAFM learning have far exceeded any of my prior educational experiences.

I love that the information is all research based and Tracy's tips and tools come from her years of experience working one-on-one with clients. I'm grateful for all I've learned at SAFM and I'm passionate about educating and empowering people to take charge of their health by satisfying their individual needs. – Sandy Anderson, My Healing Mentors Founder
A Special Tribute…Thank You Mary Morrissey Dream Builder!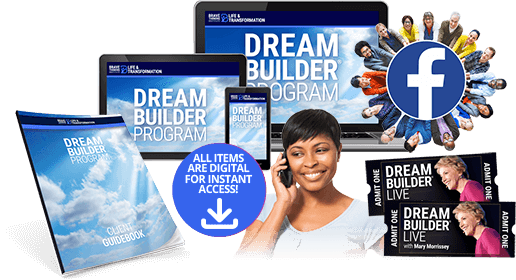 The inspiration for My Healing Mentors came through Mary Morrissey's Dream Builder program, which we completed online and attended live in 2017. Dream Builder helped me define my larger purpose in life as I thrived on taking steps to create a free healing tips video program I wished had existed during my long and challenging healing journey.
Mary guided me on how to get in touch with my genuine desires when I was feeling down, lost and losing hope. Her straightforward and easy to follow guidance gave me a sense of empowerment as I moved toward defining and ultimately achieving my goals. Each review of the valuable Dream Builder materials inspires my creativity and new ideas to flow in my quest to educate and empower our audience on a healing journey. Highly Recommend! -Sandy Anderson, My Healing Mentors Founder
Not a Member of "My Healing Mentors?" Sign Up for FREE!
Simply enter your name and email address below to receive 3 minute videos on selected mornings from My Healing Mentors that provide cutting edge tips and tools to accelerate your healing from top mind-body professionals. These might be the most important videos you ever watch. They are designed to inspire you and help you heal.
==>>When you sign up for MHM we'll send a confirmation email. If you don't receive a confirmation email right away, please check your spam folder & be sure to add our email address to your contact list to make sure you receive our weekly videos.<<==
Our Mission With "My Healing Mentors" (MHM)…
"One MHM Video Tip Can Empower & Boost Your Healing, Positively Changing the Course of Your Life!"
We strive to consistently bring you quality education, inspiration & empowerment along with encouragement to take responsibility & follow your intuition on your healing journey. My Healing Mentors offers a sampling of "time-saving" tips, tools, strategies & reminders you may or may not have been exposed to. If something resonates, we've provided the opportunity for you to go deeper. The Mentors, programs & products presented in My Healing Mentors are based on our own personal use/recommendation, which includes our years of research to uncover what is most effective and what's been recommended to us by professionals we know and trust. Always do your own independent research before purchasing anything. For more information, view our Terms & Conditions.
****This page may contain affiliate links, meaning, at no additional cost to you, we will earn a commission if you make a purchase through our (affiliate) links. These commissions help us to continue offering "My Healing Mentors" as a free subscription program.****