Discounted

Blood Work & Specialty Tests
*****I'm excited to offer lab panels and blood work options as well as many specialty tests, such as the DUTCH Complete Hormone Test, GI MAP Stool Test, KBMO Food Intolerance Test & SpectraCell Micronutrient Test. Check out our DISCOUNTED prices and contact us if you don't see what you're looking for. I hope you'll take advantage of this great opportunity to learn about your body & optimize your health!*****
-Sandy, My Healing Mentors Founder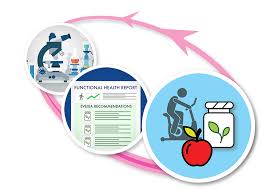 Blood work offers an important snapshot of your overall health. Blood work is also a good way to catch illness or disease early or see how well your body responds to treatments for various conditions. Get routine blood work done at least once a year. Talk to your doctor to learn if there is any other blood work you may need to ensure your optimal health. From: Healthline.com
Search Our "My Healing Mentors" Portal for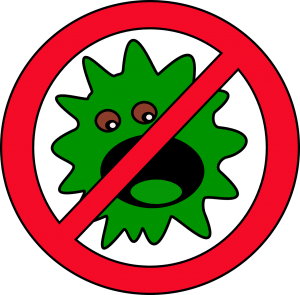 The GI-MAP (Microbial Assay Plus) is unique in the field of comprehensive stool testing. It relies exclusively on quantitative polymerase chain reaction (qPCR) technology to detect parasites, bacteria, fungi, and more, by targeting the specific DNA of the organisms tested. The GI MAP Stool Test quantitatively assesses a patient's microbiome with attention to bacterial, parasitic, and viral pathogens that can cause disease, disrupt the normal microbial balance, and contribute to chronic GI illness.
Learn about & order the GI-Map DNA Stool Test
(GI Microbial Assay Plus) from Diagnostic Solutions
The KBMO FIT Test detects food sensitivities using a blood sample. In addition to the KBMO FIT Test, we offer seven-day personalized meal plans created by a meal planner. Additionally, we offer a mobile phone app so patients can take their results on-the-go. This simplifies day-to-day tasks including grocery shopping and dining at restaurants. We measure 132 foods, colorings and additives, including Candida. Find out which you are sensitive to and start a new way of living.
Learn about & order the FIT (Food Inflammation Test)
also known as Food Intolerance Test from KBMO Diagnostics

SpectraCell Micronutrient Test
The Spectracell Micronutrient Test (MNT) will tell you exactly the micronutrients in which you are deficient. It evaluates how 31 different vitamins, minerals, amino acids, and antioxidants are working within a person's cells. But it goes even further—The SpectraCell test will tell how well cells can withstand oxidative stress, how well cells are metabolizing carbohydrates and how adeptly cells function when launching an immune response.
Learn about & order the
SpectraCell Micronutrient Test from SpectraCell Laboratories

The Dutch Complete™ is our flagship product. This test is a comprehensive assessment of sex and adrenal hormones and their metabolites. It also includes the daily, free cortisol pattern, organic acids, melatonin (6-OHMS), and 8-OHdG. Patients collect just four or five dried urine samples over a 24-hour period. Dried samples are stable for several weeks making them convenient to ship worldwide. DUTCH complete test was designed to be optimally effective for most forms of hormone replacement therapy. Unique methods are used for improved monitoring of oral progesterone and vaginal hormones.
Learn about & order the
DUTCH Complete Test from Precision Analytical
Not a Member of "My Healing Mentors?" Sign Up for FREE!
Simply enter your name and email address below to receive 3 minute videos on selected mornings from My Healing Mentors that provide cutting edge tips and tools to accelerate your healing from top mind-body professionals. These might be the most important videos you ever watch. They are designed to inspire you and help you heal.
==>>When you sign up for MHM we'll send a confirmation email. If you don't receive a confirmation email right away, please check your spam folder & be sure to add our email address to your contact list to make sure you receive our weekly videos.<<==
Our Mission With "My Healing Mentors" (MHM)…
"One MHM Video Tip Can Empower & Boost Your Healing, Positively Changing the Course of Your Life!"
We strive to consistently bring you quality education, inspiration & empowerment along with encouragement to take responsibility & follow your intuition on your healing journey. My Healing Mentors offers a sampling of "time-saving" tips, tools, strategies & reminders you may or may not have been exposed to. If something resonates, we've provided the opportunity for you to go deeper. The Mentors, programs & products presented in My Healing Mentors are based on our own personal use/recommendation, which includes our years of research to uncover what is most effective and what's been recommended to us by professionals we know and trust. Always do your own independent research before purchasing anything. For more information, view our Terms & Conditions.
****This page may contain affiliate links, meaning, at no additional cost to you, we will earn a commission if you make a purchase through our (affiliate) links. As an Amazon Associate we earn from qualifying purchases. These commissions help us to continue offering "My Healing Mentors" as a free subscription program.****