JJ Virgin's Top Tips on Weight Loss
"Top Tips to
Lose Weight After 40"
Scroll down to learn more & grab your free gift!
Click on video to pause. Videos are 1-4 minutes long.
40 Weight Loss Tips for Women Over 40
From: EatThis.com
When we're in our teens and twenties, losing weight is often as simple as turning down that extra scoop of ice cream or adding some occasional exercise to our routines. However, as we age, our metabolic rate has a tendency to plummet, turning what used to be an effective diet and exercise plan into a recipe for serious weight gain.
For women in particular, hormonal changes including menopause, can make weight loss after 40 difficult. However, just because you're getting older doesn't mean you have to resign yourself to upgrading your wardrobe with the next size up ever year. Weight loss for women after 40 is definitely possible. And it doesn't have to be an uphill battle every step of the way. Check out these tips to get the body you've always wanted, no matter what your age.

If your hormones aren't right, your whole life can feel off balance!

This free guide

 is your key to understanding your hormones and taking proactive steps to achieve great hormone health.
Whether you're dealing with PMS, an irregular cycle, or menopause, there are simple, natural strategies to balance your hormones.
With expert tips, recipes, and supplement advice, you'll soon be on your way to better sleep, less stress, and a new appreciation for how crucial your hormone health really is.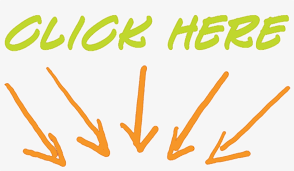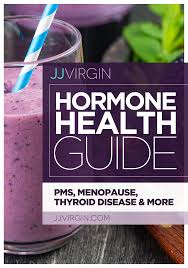 JJ Virgin,

 

"Health Expert Specializing in Weight Loss"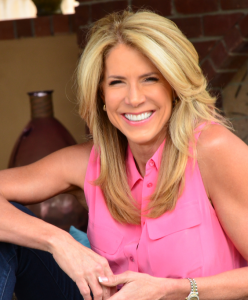 JJ Virgin is a triple-board certified health expert, Fitness Hall of Famer, and 4-time New York Times best-selling author of titles including The Virgin Diet and JJ Virgin's Sugar Impact Diet. JJ Virgin is a passionate advocate of eating and exercising smarter. Her mission is to help people age 40+ lose the weight and keep it off, so they look and feel better than ever.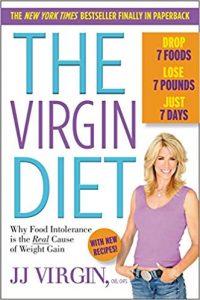 Whatever your goals – weigh less, move more, get out of pain, or look and feel younger, JJ Virgin and her team have created hundreds of free recipes and resources to share, plus state-of-the-art programs, products, and plenty of support to help you build your dream life. jjvirgin.com
Not a Member of "My Healing Mentors?" Sign Up for FREE!
Simply enter your name and email address below to receive 3 minute videos on selected mornings from My Healing Mentors that provide cutting edge tips and tools to accelerate your healing from top mind-body professionals. These might be the most important videos you ever watch. They are designed to inspire you and help you heal.
==>>When you sign up for MHM we'll send a confirmation email. If you don't receive a confirmation email right away, please check your spam folder & be sure to add our email address to your contact list to make sure you receive our weekly videos.<<==
Our Mission With "My Healing Mentors" (MHM)…
"One MHM Video Tip Can Empower & Boost Your Healing, Positively Changing the Course of Your Life!"
We strive to consistently bring you quality education, inspiration & empowerment along with encouragement to take responsibility & follow your intuition on your healing journey. My Healing Mentors offers a sampling of "time-saving" tips, tools, strategies & reminders you may or may not have been exposed to. If something resonates, we've provided the opportunity for you to go deeper. The Mentors, programs & products presented in My Healing Mentors are based on our own personal use/recommendation, which includes our years of research to uncover what is most effective and what's been recommended to us by professionals we know and trust. Always do your own independent research before purchasing anything. For more information, view our Terms & Conditions. 
****This page may contain affiliate links, meaning, at no additional cost to you, we will earn a commission if you make a purchase through our (affiliate) links. As an Amazon Associate we earn from qualifying purchases. These commissions help us to continue offering "My Healing Mentors" as a free subscription program.****