Try This Easy Stretch for Pain Relief
"Easy Stretch for
Neck & Shoulder Pain"
Emily Lark
Scroll down to learn more.
Click on video to pause. Videos are 1-4 minutes long.
*****I highly recommend the Emily Lark Back to Life program as it literally changed my life by giving me back flexibility and functional life movement I lost from years of atrophy when I suffered a sports injury to my pelvis. I do Emily's routines daily (except Sundays) and can't say enough about the pain relief & healing power you'll embrace when you engage in her progressive stretching & movements. With her soothing voice, Emily gradually guided me through her first level, and then slowly I worked my way through level two and finally level three.
Emily Lark's video series is far and above the most economical and beneficial therapy I've engaged in and I've been down countless avenues (mostly dead ends) to heal. I felt like I had nothing to lose & everything to gain in buying this program because of Emily's no questions asked 60 day money back guarantee. Her strengthening & relaxation exercises are a wonderful compliment to her Back to Life program. I can't say enough about the positive benefits I gained from the Emily Lark Back to Life program. It catapulted my healing and I rate it 10 out of 10 stars!*****
Emily Lark Review by Sandy Anderson, PhD, My Healing Mentors Founder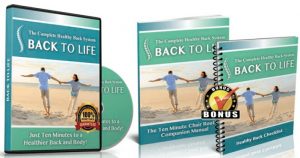 Click Here to Learn More About Emily Lark's Back to Life Video Program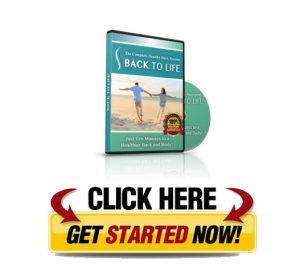 Emily Lark, "Back to Life"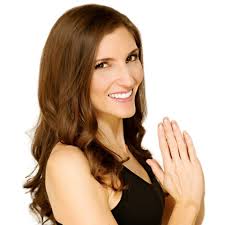 Emily Lark has been changing lives as a fitness and wellness coach since 2004. She began working as a yoga and Pilates instructor and personal trainer in Chicago and she quickly grew a following for her inspirational and down-to-earth teaching style. She has taught in studios and gyms across the country ever since. After growing up in poverty, Emily has always been passionate about making mind/body wellness affordable and accessible to everyone. She opened her first yoga and Pilates studio in 2014 predicated on the message "Every BODY is welcome!" Her studio has become a staple in the community – filling a need by providing low-cost, low-key classes for people of all walks of life.
When Emily Lark was 12 years old, she survived a serious car accident that left her with chronic back pain for years. At the age of 28 the pain became so intense she had to stop working for a year. Told that she needed an extreme operation in order to recover, Emily decided there had to be a better way for pain relief. She consulted with top back experts and used her own knowledge of the human body to develop an exercise program to rehabilitate herself.
She has now been pain-free for almost a decade. And she has spent years helping others find relief by teaching this method. In order to share this powerful technique with more people, the Emily LarkBack to Lifeprogram was developed as a complete mind/body video series to relieve back pain and bring strength, flexibility and vitality back into the body.
Not a Member of "My Healing Mentors?" Sign Up for FREE!
Simply enter your name and email address below to receive 3 minute videos from My Healing Mentors on selected mornings that provide cutting edge tips and tools to accelerate your healing from top mind-body professionals. These might be the most important videos you ever watch. They are designed to inspire you and help you heal.
Our Mission With "My Healing Mentors" (MHM)…
"One MHM Video Tip Can Empower & Boost Your Healing, Positively Changing the Course of Your Life!"
We strive to consistently bring you quality education, inspiration & empowerment along with encouragement to take responsibility & follow your intuition on your healing journey. My Healing Mentors offers a sampling of "time-saving" tips, tools, strategies & reminders you may or may not have been exposed to. If something resonates, we've provided the opportunity for you to go deeper. The Mentors, programs & products presented in My Healing Mentors are based on our own personal use/recommendation, which includes our years of research to uncover what is most effective and what's been recommended to us by professionals we know and trust. Always do your own independent research before purchasing anything. For more information, view our Terms & Conditions.
****This page may contain affiliate links, meaning, at no additional cost to you, we will earn a commission if you make a purchase through our (affiliate) links. As an Amazon Associate we earn from qualifying purchases. These commissions help us to continue offering "My Healing Mentors" as a free subscription program.****