The Health Benefits of Magnesium
"Mineral of the Year:
Magnesium"
Dr Michael Greger
Scroll down to learn more.
Click on video to pause. Videos are 1-4 minutes long.
****Spectracell's Micronutrients Test (MNT) will tell you exactly the micronutrients in which you are deficient. It evaluates how 31 different vitamins, minerals, amino acids, and antioxidants are working within your cells.****
Learn about the discounted Spectracell Micronutrients Test
Are You Getting Enough Magnesium?
Adequate Magnesium intake is crucial for optimal health. Of course it's always best to get minerals such as Magnesium from our diet, however, with the nutrient depletion in our food (as a result of depletion in our soil) we sometimes need to turn to supplementation.
Magnesium supplementation should be done cautiously if you have any degree of kidney dysfunction or disease and always in active partnership with your physician for the kidney ailments. Supplementation may still be warranted but in very small doses that are actively monitored to ensure filtration function is not harmed.
Magnesium levels can be more accurately checked by running "RBC Magnesium" through your Primary Care Physician.
Unlike a serum magnesium level, which is highly dependent on what you recently consumed, RBC Magnesium provides a longer term evaluation (typically 3-4 months) of magnesium intracellular stores.
Most PCP's are receptive to running RBC Magnesium upon request, and this marker is typically covered by insurance.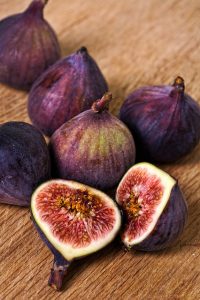 Here's a brief list of 9 Evidence-Based Health Benefits of Magnesium:
From: Healthline.com
It May Boost Exercise Performance.
Fights Depression.
It Has Benefits Against Type 2 Diabetes.
Can Lower Blood Pressure.
It Has Anti-Inflammatory Benefits.
Can Help Prevent Migraines.
It Reduces Insulin Resistance.
Improves PMS symptoms.
It is Safe & Widely Available.
Dr Michael Greger, NutritionFacts.org"


Dr Michael Greger MD, FACLM is a physician, New York Times Best Selling author of How Not to Die and How Not to Diet. Dr Michael Greger is an internationally known speaker on a number of important public health issues.
Dr Michael Greger has lectured at the Conference on World Affairs, the National Institutes of Health

and the International Bird Flu Summit, among countless other symposia and institutions; testified before congress; has appeared on shows such as The Colbert Report and The Dr. Oz Show; and was invited as an expert witness in defense of Oprah Winfrey at the infamous "meat defamation" trial. In 2017, Dr Michael Greger was honored with the ACLM Lifestyle Medicine Trailblazer Award. Visit Dr Michael Greger at: NutritionFacts.org
Not a Member of "My Healing Mentors?" Sign Up for FREE!
Simply enter your name and email address below to receive 3 minute videos on selected mornings from My Healing Mentors that provide cutting edge tips and tools to accelerate your healing from top mind-body professionals. These might be the most important videos you ever watch. They are designed to inspire you and help you heal.
Our Mission With "My Healing Mentors" (MHM)…
"One MHM Video Tip Can Empower & Boost Your Healing, Positively Changing the Course of Your Life!"
We strive to consistently bring you quality education, inspiration & empowerment along with encouragement to take responsibility & follow your intuition on your healing journey. My Healing Mentors offers a sampling of "time-saving" tips, tools, strategies & reminders you may or may not have been exposed to. If something resonates, we've provided the opportunity for you to go deeper. The Mentors, programs & products presented in My Healing Mentors are based on our own personal use/recommendation, which includes our years of research to uncover what is most effective and what's been recommended to us by professionals we know and trust. Always do your own independent research before purchasing anything. For more information, view our Terms & Conditions.
****This page may contain affiliate links, meaning, at no additional cost to you, we will earn a commission if you make a purchase through our (affiliate) links. As an Amazon Associate we earn from qualifying purchases. These commissions help us to continue offering "My Healing Mentors" as a free subscription program.****