Natural Remedy for a Good Night's Sleep
"DIY Sleep Aid Remedy"
Dr Mariza Snyder
Scroll down to learn more & grab your free gift!
Click on video to pause. Videos are 1-4 minutes long.
****

Download your

FREE

informative PDF Handout,

Sleep Hygiene Fundamentals

****
****Check out our FREE Protocol & Handouts to Support Your Sleep.
If you don't have a Fullscript account sign up here & benefit from the generous discount we're offering! ****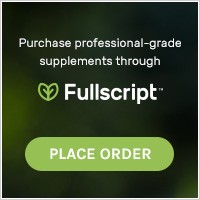 -Sandy & Bob Anderson, My Healing Mentors
Sandalwood Essential Oils for Deep Sleep
From (Dr Mariza Snyder): DrMariza.com
Do you ever have trouble quieting your mind before going to bed? Do you have trouble with staying asleep or just not feeling rested when you wake up? Research shows that Sandalwood essential oil may be able to help you fall asleep faster and achieve deep REM sleep for longer. Diffuse Sandalwood in your room as you prepare for bed, or give your sheets a spritz with it before you climb in.
My favorite way to use Sandalwood is to dilute it with a carrier oil and massage it into my neck and shoulders to remove any lingering tension and prepare my mind and body for rest. You could also try an essential oil blend with Cedarwood, Roman Chamomile, Lavender, or Clary Sage for an extra boost!
Dr M

ariza Snyder's
T

op 5 Hormone Balancing Essential Oil Blends
"Essential oils are my absolute favorite tool for combating hormone imbalance. There is nothing more fast-acting and effective for creating balance within the body than the oils in these 5 blends." -Dr Mariza Snyder
Download this free cheat sheet to discover:
My Top 5 Essential Oil Blends for Women and How to Use Them
My favorite Natural Remedies for Hot Flashes, Brain Fog, Fatigue, Mood swings
How You Can Balance Hormones with Powerful Essential Oils
Grab your FREE Top 5 Hormone Balancing Essential Oil Blends from Dr Mariza Snyder
Dr Mariza Snyder, "Functional Practitioner & Author"
Dr Mariza Snyder is a functional practitioner and the author of seven books, including the National Bestseller, The Essential Oils Hormone Solution , focused on balancing hormones with the power of essential oils, and the #1 Amazon Bestseller The Smart Mom's Guide to Essential Oils.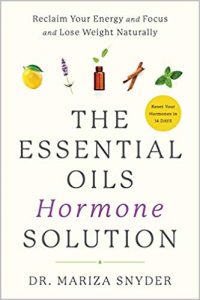 For the past ten years, she has lectured at wellness centers, conferences, and corporations on hormone health, essential oils, nutrition, and detoxification. She has been featured on Dr Oz, Fox News Health, Oprah Magazine, MindBodyGreen and many publications. Dr Mariza Snyder is also the host of the Essentially You Podcast, designed to empower women to become the CEO of their health. Check out her website, drmariza.com, for women's hormone tips, including recipes and remedies.
Not a Member of "My Healing Mentors?" Sign Up for FREE!
Simply enter your name and email address below to receive 3 minute videos on selected mornings from My Healing Mentors that provide cutting edge tips and tools to accelerate your healing from top mind-body professionals. These might be the most important videos you ever watch. They are designed to inspire you and help you heal.
Our Mission With "My Healing Mentors" (MHM)…
"One MHM Video Tip Can Empower & Boost Your Healing, Positively Changing the Course of Your Life!"
We strive to consistently bring you quality education, inspiration & empowerment along with encouragement to take responsibility & follow your intuition on your healing journey. My Healing Mentors offers a sampling of "time-saving" tips, tools, strategies & reminders you may or may not have been exposed to. If something resonates, we've provided the opportunity for you to go deeper. The Mentors, programs & products presented in My Healing Mentors are based on our own personal use/recommendation, which includes our years of research to uncover what is most effective and what's been recommended to us by professionals we know and trust. Always do your own independent research before purchasing anything. For more information, view our Terms & Conditions.
****This page may contain affiliate links, meaning, at no additional cost to you, we will earn a commission if you make a purchase through our (affiliate) links. As an Amazon Associate we earn from qualifying purchases. These commissions help us to continue offering "My Healing Mentors" as a free subscription program.****