How to Protect Your Muscle as You Age
"Muscle is the
Organ of Longevity"
Dr. Gabrielle Lyon
Scroll down to learn more & grab your free gift!
Click on video to pause. Videos are 1-4 minutes long.
****Check out our Discounted Wellness Blood Panels to optimize your health.****
-Sandy, My Healing Mentors Founder
Tips for Maintaining Muscle as You Age
From: Medicalxpress.com
Starting around age 35, we begin to lose muscle mass. Although regular exercisers lose muscle as they age, inactive people can lose as much as 5 percent of their muscle every decade. Loss of muscle mass with aging, called "sarcopenia," has several causes:
Age-related decreases in hormones.
Decreased activity in the nerves that control muscle contractions, a problem that is worsened by inactivity.
Many elders experience decreased appetite.
Free Download

of "The Lyon Protocol" by Dr. Gabrielle Lyon
Scroll down the page to get your free download of "The Lyon Protocol." Dr. Gabrielle Lyon will show you the importance of protein intake, proper ratios, and timing in order to support your organ of longevity, the Muscle. Learn why protein is so important in proper balance with the other macronutrients at each meal, and how this supports the muscle for vibrant health. Get free delicious protein-rich recipes for your 4-week Reset included in "The Lyon Protocol."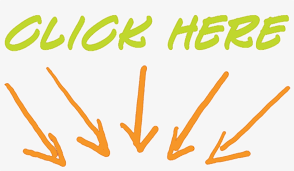 Dr. Gabrielle Lyon, "Muscle-Centric Medicine"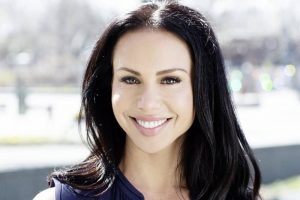 Dr. Gabrielle Lyon DO is a functional medicine physician specializing in the concept of muscle-centric medicine, which focuses on the largest organ in the body, skeletal muscle, as the key to health and longevity. Dr. Gabrielle Lyon individualized wellness plans include interventions using high-quality protein diets, supplements and resistance training to improve health, reduce chronic disease risk factors and boost overall energy and wellness by focusing on building and maintaining healthy body composition and lean muscle.
In her private practice, Dr. Gabrielle Lyon leverages evidence-based medicine with emerging cutting-edge science to restore metabolism, balance hormones and optimize body composition with the goal of lifelong vitality. She treats patients of all walks of life – from sarcopenic individuals that want to improve muscle to age independently to overweight and pre-diabetic adults who need to manage weight and improve lean mass for better health. Her patients also include elite military operators such as Navy SEALS, Green Berets, Army Rangers and Canadian Assaulters, who benefit from her whole-body, whole-person approach, including advanced nutrition interventions, metabolic and genetic testing and personalized behavioral action plans. DrGabrielleLyon.com For patient appointments: Info@drgabriellelyon.com
Not a Member of "My Healing Mentors?" Sign Up for FREE!
Simply enter your name and email address below to receive 3 minute videos on selected mornings from My Healing Mentors that provide cutting edge tips and tools to accelerate your healing from top mind-body professionals. These might be the most important videos you ever watch. They are designed to inspire you and help you heal.
==>>When you sign up for MHM we'll send a confirmation email. If you don't receive a confirmation email right away, please check your spam folder & be sure to add our email address to your contact list to make sure you receive our weekly videos.<<==
Our Mission With "My Healing Mentors" (MHM)…
"One MHM Video Tip Can Empower & Boost Your Healing, Positively Changing the Course of Your Life!"
We strive to consistently bring you quality education, inspiration & empowerment along with encouragement to take responsibility & follow your intuition on your healing journey. My Healing Mentors offers a sampling of "time-saving" tips, tools, strategies & reminders you may or may not have been exposed to. If something resonates, we've provided the opportunity for you to go deeper. The Mentors, programs & products presented in My Healing Mentors are based on our own personal use/recommendation, which includes our years of research to uncover what is most effective and what's been recommended to us by professionals we know and trust. Always do your own independent research before purchasing anything. For more information, view our Terms & Conditions.
****This page may contain affiliate links, meaning, at no additional cost to you, we will earn a commission if you make a purchase through our (affiliate) links. As an Amazon Associate we earn from qualifying purchases. These commissions help us to continue offering "My Healing Mentors" as a free subscription program.****