Searching for Support in Achieving Your Wellness Goals?
Consider a Functional Medicine Approach
(this is how it helped me)
Like many practitioners using a functional medicine approach, my healing journey began out of injury, loss, frustration and immense pain– "the perfect storm" that lasted over 10 years. At the age of 50, close to menopause (hormones running amok), I suffered a debilitating sacroiliac joint sports injury.
This left me unable to stand without pain for more than 2 minutes. Sitting was excruciating for even 5 minutes, which made riding in the car virtually impossible. ("Hello" laying down in the back of our van to drive to doctor appointments.) Hence, driving was added to my lengthy and depressing list of lost abilities and functions. The pain was constant and my inability to exercise caused me to lose muscle.
Definition of Insanity
(doing the same thing over & over and expecting different results)
Like many others, I relied on health insurance and conventional medicine. I went to over 25 different doctors and health professionals looking for answers in my attempt to get my previously active and healthy life back. Over time, I was given 25+ steroid injections into painful joints and several trigger point injections into aching muscles. These limited "pain management" tools did nothing to help.
Ultimately, here's what the doctors told me in one way or another: "There's nothing more I can do…if you were my sister I'd say, you need surgery!" or "Have you been given the pain talk yet?" or "You won't be doing any of the activities on your goal list a year from now!" or my personal favorite, "I can prescribe medical Cannabis but other than that, you need to learn to live with the pain!" In addition to doling out large doses of negativity, they prescribed lots of drugs, including painkillers, NSAIDs, muscle relaxers, gabapentinoids, anti-anxiety meds and antidepressants (SSRIs, SNRIs), which didn't even mask the pain, and in fact made matters worse.
The surgeons wanted to cut or fuse my spine, and the pain management docs wanted to continue steroid injections or implant a nerve stimulator. They were treating "body parts" or giving prescription "band-aids" and I knew in my gut that my nonstop pain had to have "systemic" roots. Finally, I said "No way!" to it all & my personal mission to find root causes that impeded my healing began.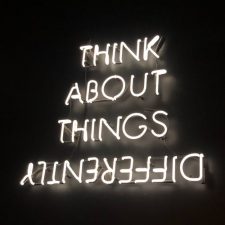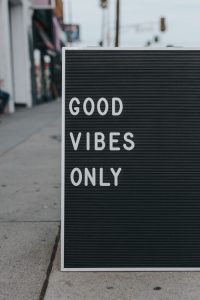 Out with the Old, In with the New
(help is on the way)
So I said goodbye to the conventional options presented as I knew they were never going to help me recover my lost strength, function and vitality. I went further down this "go-nowhere" rabbit hole than I ever wanted to, simply because that was the direction I was encouraged to pursue and my insurance covered it. I wasted precious time and kept thinking that there has to be a better way and when I find it I'm going to share it with others who are needlessly struggling and suffering as I have.
Physical therapy was one modality that helped but I needed something more. I pursued avenues, such as PRP (platelet rich plasma), acupuncture, neuromuscular (deep trigger point) therapy, prolozone & ozone therapies. Several years back, I discovered & delved deeply into learning how to "dig for root causes" using a functional medicine approach. This took my healing to a level I hadn't yet achieved.
And now through my experience, research and learning I'm educating, inspiring & empowering others on a healing journey using a functional medicine approach, to help them tune in to their body and trust their intuition in searching for their root causes and finding what resonates while navigating the conventional disease care arena. This is the catalyst for the individualized functional medicine approach I use to help clients take charge of their health and regain their best quality of life.
My Amazing Education through the School of Applied Functional Medicine (SAFM)
(has led the way to helping others heal)
My background is diverse. I have a BBA, MBA, PhD in Psychology, am a Certified Career & Life Transition Coach and the author of three books. For years I worked diligently toward obtaining my certification as an Applied Functional Medicine Practitioner through the School of Applied Functional Medicine (SAFM). The quality, depth and specialized knowledge I gained from my SAFM learning experiences have far exceeded any of my prior educational experiences. Tracy Harrison, the founder of SAFM, is an exceptional leader, educator & mentor. Earning my AFMC certification has been every bit as exciting and rewarding as completing my doctoral dissertation/degree.
In addition to the in-depth main course curriculum SAFM offers, I completed many richly detailed clinical courses using a functional medicine approach, including:
ADD & ADHD: Getting to the Root Cause

Adrenal & Thyroid Health

Anxiety,

Depression and Mood Imbalances

Bone Health, Disease and Dysfunction

Cancer Prevention & Treatments

Cardiovascular Health, Disease and Dysfunction

Disease Begins in the Gut (Beginning & Advanced)

Fibromyalgia Demystified

Balancing Sex Hormones

Reversing Metabolic Dysfunction (Type 2 Diabetes)

Mitochondrial Function and Cellular Metabolism
Science of Fertility

Power of Organic Acids Testing

Toxicity, Detoxification and Heavy Metals

Headache Root Causes
Conquering Constipation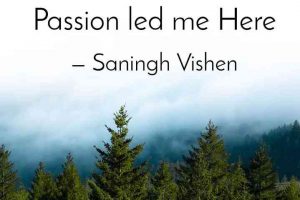 How I Educate, Inspire & Empower Using a Functional Medicine Approach
(creating a personalized plan toward healing)
Through the knowledge gained from my rigorous SAFM education and practical hands on experience, I educate, inspire and empower clients using a functional medicine approach to reverse "dis-ease" in their body and optimize their health. I believe many of the answers to healing come from within and by trusting and following your intuition, with the help of a knowledgeable practitioner doing a detailed intake, we can chart out a plan together to help you accomplish your goals.
I have extensive background in case review and can assist you in creating a personalized wellness plan you can pursue at your own pace. If you decide to do testing, I have knowledge and experience with a variety of specialty tests, such as: GI Map, KBMO FIT (food sensitivity) test, Dutch Hormone test, Organic Acids Test (OAT), SpectraCell Micronutrient testing & comprehensive blood panels using a functional medicine approach.
Contact me to see if a functional medicine approach is a good fit and how I can help you achieve your wellness goals!