APMC-M.D.

®

Aloe Polymannose Multinutrient Complex®
(Scroll Down for 10% off Coupon Code)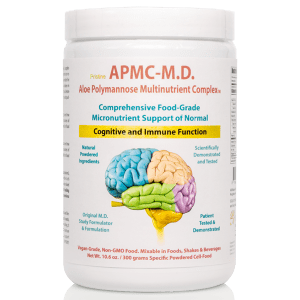 Aloe Polymannose Multinutrient Complex®
M.D. Formulated Comprehensive Food-Grade Micronutrient Support of Normal Cognitive and Immune Function.
"Cognition" is the ability level which we possess, to assimilate and process the information that we receive from different sources (perception, memory, experience, beliefs…) to convert them into knowledge.
Doctor Formulated, Patient Tested, Scientifically Demonstrated, & Satisfaction Guaranteed.
APMC-M.D.® is a food-grade powder, mixable in foods, shakes, and beverages. No prescription is needed, and there are no side-effects, contraindications, or negative reactions with medications. You may continue to take your vitamin and mineral supplements as well with APMC-M.D.®, which functions synergistically with any food or supplement.
How well does APMC-M.D.® really work? Google Search: Vital Health discovery withheld
SAVE 10%

On Your APMC-M.D.®

Purchase with Coupon Code

:

myhealingmentors10

​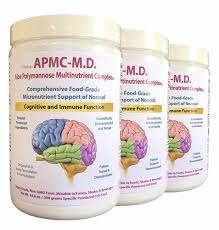 Ingredients: A proprietary proportion of Stabilized Aloe Polymannose Concentrate, Stabilized Rice Bran, Golden Flax Seed, Sunflower Lecithin, Dioscorea (Yam) Powder, Arabinogalactan Complex, Cysteine, Cherry Tart Powder, Calcium Silicate, Omega 3 Spherules, Citric Acid, Natural Vanilla, Glucosamine, Inositol Hexaphosphate, Lemon Flavor, Citrus Flavor. There are no other ingredients or additives used. This product is a Powdered Food Material Manufactured under strict GMPs.
*****

Click the Links Below for Info & 10% Off More "Life Saving Formulas" with

Coupon Code:

myhealingmentors10

*****
About DigestaCure® AUTOIMMUNE-X®
Not a Member of "My Healing Mentors?" Sign Up for FREE!
Simply enter your name and email address below to receive 3 minute videos on selected mornings that provide cutting edge tips and tools to accelerate your healing from top mind-body professionals. These might be the most important videos you ever watch. They are designed to inspire you and help you heal.
Our Mission With "My Healing Mentors" (MHM)…
"One MHM Video Tip Can Empower & Boost Your Healing, Positively Changing the Course of Your Life!"
We strive to consistently bring you quality education, inspiration & empowerment along with encouragement to take responsibility & follow your intuition on your healing journey. My Healing Mentors offers a sampling of "time-saving" tips, tools, strategies & reminders you may or may not have been exposed to. If something resonates, we've provided the opportunity to go deeper. The Mentors, programs & products presented in My Healing Mentors are based on our own personal use/recommendation, which includes our years of research to uncover what is most effective and what's been recommended to us by professionals we know and trust. Always do your own independent research before purchasing anything. For more information, view our Terms & Conditions.
***This page may contain affiliate links, meaning, at no additional cost to you, we will earn a commission if you make a purchase through our (affiliate) links. These commissions help us to continue offering "My Healing Mentors" as a free subscription program.