Will You Share Your Expertise?
Amazing 3 Minute Videos Boost Healing
My Healing Mentors
Are you inundated and frustrated by the current flood of information? How many of your precious hours are spent on lengthy interviews and webinars? Everyone knows one constant in our lives: "We all have the same 24 hours in each day!"
We're inviting you to take part in a simple, time-effective idea we believe will change the current climate on the sharing of critical information regarding health.
In the U.S. alone, 6 in 10 adults are living with chronic disease (with health care spending being more than any other high-income country, but having the lowest life expectancy). We created My Healing Mentors to provide proactive, "right now" solutions because conventional medicine either can't/won't properly address chronic issues or simply doesn't have the time to effectively deal with them.
My Healing Mentors is a FREE program comprised of 3 minute coaching videos created by cutting edge mind-body experts (like you) sent to subscribers on selected mornings. We refer to it as Quantum Delivery! or 3 Minute Ted Talks where viewers look forward to their morning boost of healing inspiration.
Like you, we believe in the neuroplasticity of the brain and the body's amazing ability to heal, regardless of our current conditions and circumstances. Having lived through 25 plus medical practitioners and specialists eager to dole out injections, surgeries and symptom-masking prescriptions in their average 13 minutes of time with us, we discovered a dire need to take charge of our health and healing.
In our search for root causes we quickly ran into "information overload" that led to more stress, confusion and a flare-up of symptoms. After years of digging through massive amounts of information to "mine for the gold" we realized the need for brief healing tips and tools in small bites that everyone can digest. My Healing Mentors emphasizes a "less is more" approach.
We designed My Healing Mentors to fill this void in the endless stream of conflicting information because we've learned that healing long-term health challenges and conditions is maximized when daily "baby steps" are consistently taken.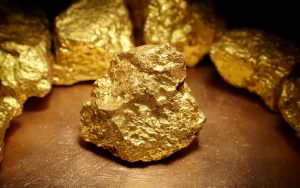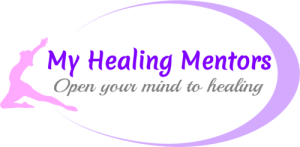 We'd be honored to introduce our subscribers to you through a presentation page with your brief video message offering a "gold nugget" healing tip to start their day. If they like what they hear they can go to the link provided to do a deeper dive into your area of expertise and quite possibly you'll become a Mentor in their personal healing journey. In 3 minutes vital and powerful messages can be conveyed–Lincoln's Gettysburg Address was only 2 minutes long!
Through My Healing Mentors we are on a tireless mission to encourage and empower others to be their own health advocates. Will you please help us by becoming one of our contributing Mentor experts? Click Here for more detailed information. Please Contact Us if you have any questions!