mind-body healers
we're providing my healing mentors as a portal…
for people seeking relief, often having tried everything traditional medicine offers to no avail. People searching for avenues that resonate and teach them how to take charge of their health. Many have been isolated, with relationships that are suffering. Some have been unable to generate income…until now! Never before has there been a time like now to take charge of our own health using natural methods, revitalize relationships and do work we're passionate about to round out the areas of life that have been stunted due to a chronic condition.
If you're a mind-body healer, a health mentor, who is passionate about your work and message please consider being a contributor to our My Healing Mentors morning video series where you can provide our viewers with free self-guided healing techniques. For information on submitting a brief inspirational video (2-3 minutes) to our collection of healing videos please review our Mentor Guidelines on Video Submission below. We thank you for reaching out to share your gifts and talents & we invite you to join us. Contact Us if you have any questions!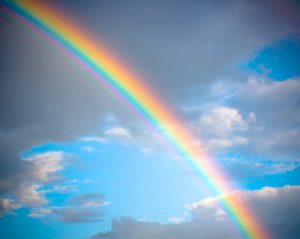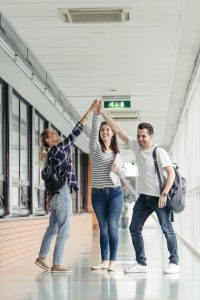 how do Health mentors benefit?
help generate a positive healing shift in the lives of others
create an instant connection with viewers through quick delivery
have the opportunity to make a first impression that's lasting
have a growing platform for sharing your healing message and talents with a population in need
take part in a passionate healing movement with like-minded professionals
Additional Benefits:
Each new subscriber signup will begin their program with the same first video and follow the same daily sequence so that all Mentor contributors get equal exposure as our subscriber base grows.
We add cross-links to pertinent videos in our program that are relevant to yours. We also have a built in search engine so that viewers can search our MHM video pages by topic.
We give top priority to Mentor contributors who have a new product or service to launch (e.g. book launch, summit, docu-series, webinar, class or event offering, etc.) We are able to offer increased exposure to Mentor contributors with time sensitive offerings on a first come, first served basis.
Each video originally created for My Healing Mentors will be posted on our MHM YouTube channel.
Creating and uploading a 3 minute video involves very little time commitment. Maybe you've already made a video you'd like to share. As our Mind-Body Mentor Contributors offer our free MHM program to their followers you'll have increasing exposure to a diverse audience.
You can share your MHM video with your followers so your contribution will spark multiple ways to help people in need.
Contact Us if you have any questions!
Health Mentor Guidelines on Video Submission
In an effort to make My Healing Mentors morning video series run as smoothly as possible please read and follow our mentor guidelines on video submission below:
Do you have a 3 minute healing video you've already made? Or, do you have an idea for a new one? We'd be honored to share it with our audience! We ask that videos be no more than 2-3 minutes long. Imagine "Quantum Delivery!" or a 3 minute "Ted Talk" where subscribers look forward to their quick boost of healing inspiration each morning and are able to view it many times.
Videos are an informal, heartfelt 2-3 minutes of giving with the idea of impacting and making a difference in one person's life. In speaking to one person in the audience you'd like to reach viewers can instantly feel a connection with YOU and be eager to learn and want more.
Create brief and impacting content with a favorite tip, tool or boost of inspiration. You might share an uplifting story to restore faith, a cutting edge healing option, a helpful strategy, a way to alleviate stress, a simple call to action, a relaxation technique, words of wisdom, something applicable that's fun or funny (since laughter is good medicine) or maybe an idea that causes a shift in someone's pain, thoughts or approach to their day, encouraging positive momentum.
Provide a brief bio with a link to your website and/or free gift or special promotion you're offering (e.g., book, webinar, program, podcast, summit, docu-series, etc.).
Include a brief "attention grabbing" title for your video (e.g., "Could This Be a Root Cause of Your Pain?" "Quick Healing Smoothie," "Calm Your Nervous System With This," "Diet Matters," ""Detox Your Thoughts," "3 Minute Posture Fix," "What Would You Love?" "Tap Away Your Pain & Anxiety," "Easy Ways to Strengthen At Home," "Gratitude Heals," "3 Minute Energy Boost!" "Forgiveness Starts With Yourself," "Do This For Sound Sleep," "Blood Sugar Basics," "Morning Meditation To Start Your Day," etc.)
We hope you'll find My Healing Mentors morning video series so empowering and health promoting that you'll be excited to share it with your followers! We'll keep you posted on the scheduling of our upcoming launch date. If you send your personal 3 minute MHM video to your followers through email or post it on your website, Facebook page, etc. please include this link so they can sign up for free: https://myhealingmentors.com/ (As soon as our video series is ready to launch we'll email an introductory invitation to join My Healing Mentors that you can personalize and share with your followers.)
Upon submission of your video to our My Healing Mentors program you are granting My Healing Mentors permission to post your video, bio and links in an email to be sent to our subscribers, as well as on our MHM YouTube channel (if your video was made for My Healing Mentors) and also to announce and share your participation with other potential Mentors who are interested so they can see wonderful examples.
If at any point in time you have changes to your website/free gift/product/promotion links please let us know. Also, if you close your business/service please notify us.
To create your MHM landing page we need items 1-4 below. You can upload them as files to our dropbox by clicking this button:
Contact Us if you have any questions!
The best email address to use for future communication with you
A brief bio and photo of yourself that we can place under your video
If you have an Affiliate Program we'd like to join but either way, please include Affiliate info and/or links to your program, product or free gift you wish to spotlight (along with a description & image) to place under your video.
Your 2-3 minute video file (no more than 4 minutes) or a link to your YouTube video if it's already made. If your video was made for My Healing Mentors we'll upload it to our MHM YouTube channel. YouTube accepts the following video formats as of 2021: MOV, MPEG-1, MPEG-2, MPEG4, MP4, MPG, AVI, WMV, MPEG-PS, FLV, 3GPP, WebM, DNxHR, ProRes, CineForm, HEVC (h265). Please make sure your video is in one of the listed formats. (If you have a title for your video be sure to include that.)
We'll launch My Healing Mentors as soon as we have everything in place. (Please be patient with us!) 🙂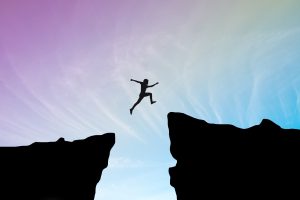 win-win-win scenario
We hope you're as excited about our vision as we are, realizing the win-win-win scenario this program creates, and that you'll be one of our contributing experts!
We believe the uniqueness of our quick delivery format will be a refreshingly welcome change for our busy subscribers who are inundated daily with lengthy content. The power of your brief takeaway message will offer a "shift" toward healing that might be more impacting and effective than a 30-60 minute interview, which can be overwhelming to someone who's suffering.
As you know, many of our subscribers have lost all hope and trust in conventional medicine. You can encourage and teach them how to take control of their health so they're able to move forward with their lives. This is why we're inviting you to join us!
Contact Us if you have any questions!